"Each day is a precious gift from my Father. How ridiculous to grasp for future gifts when today's is set before you! Receive today's gift gratefully, unwrapping it tenderly and delving into its depths. As you savor this gift, you fine Me." -
Sarah Young in
Jesus Calling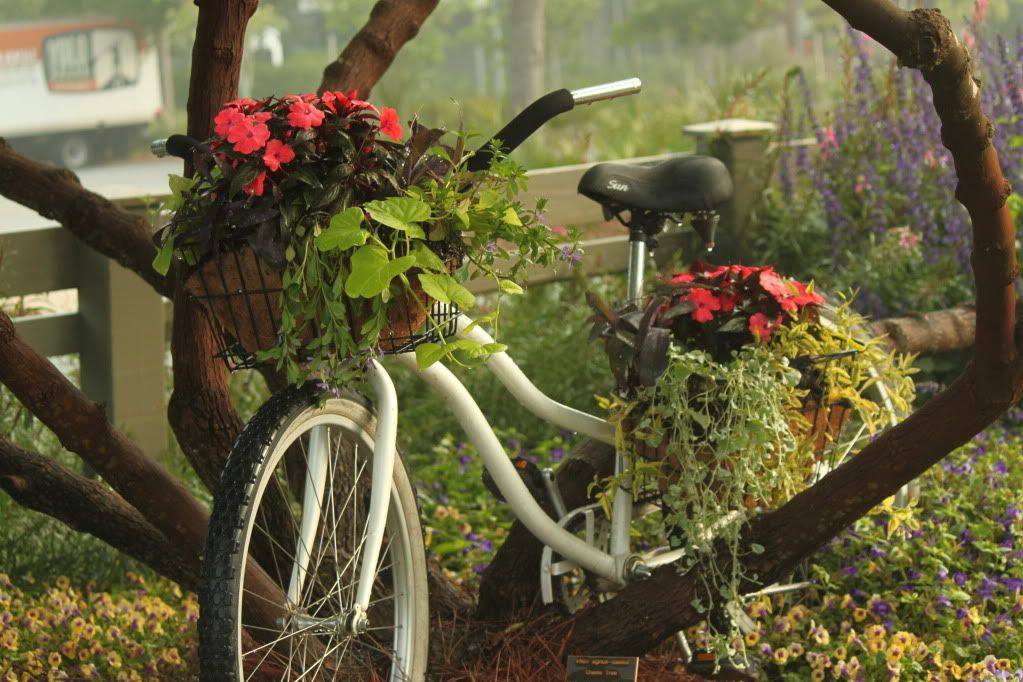 Every summer my family takes a trip to the powdery white shores of the Gulf Coast for a week of uninterrupted family time and relaxation. At some point during the month of February my ache to return to Florida quietly slips into my daily routine and I spend many moments dreaming about our trip. This year may have been the best beach trip yet.
My entire family (plus my brother's roommate from college) was able to spend a full 7 days together amidst warm (not hot), sunny skies and refreshing, crystal-clear water. Seeing the beach through the eyes of an almost 16 month old was nothing other than pure joy and awe. When Addison sees something she likes she says "oooooOOOOOoooooo." This was her reaction to almost everything this week...sand, waves, shovels, buckets, bike rides, rocks, grass, bubbles, flowers, and new adventures.
What a gift it is to spend such quality
and
quantity time together as a family.
This may have been the best beach trip yet because I tried to view everything as a gift from God. Yes, even the long car ride there with an unhappy baby, short naps, and sunburn. I am learning and I am discovering how much God loves me on a much deeper level.
A few gifts I discovered and thanked God for while we were there...
#2 Spending Mother's Day with my mom and Addison at the beach
#3 Quiet, calm moments enjoyed at a usually crowded beach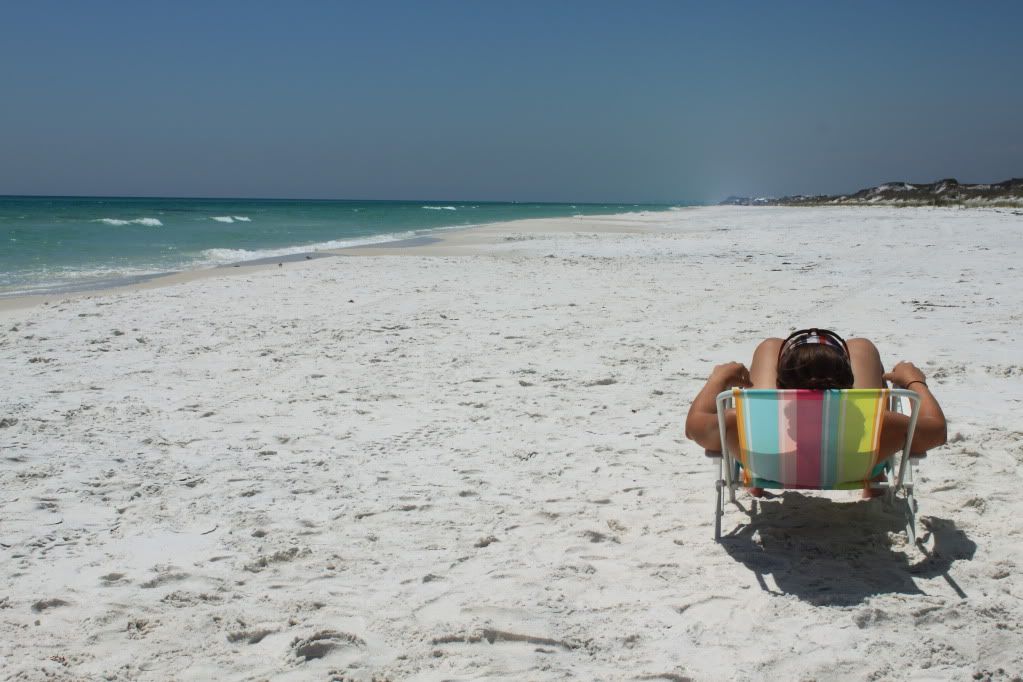 #8 Our entire family sitting around one table for dinner (12 people!)
#10 Clear, emerald water overlapping white sand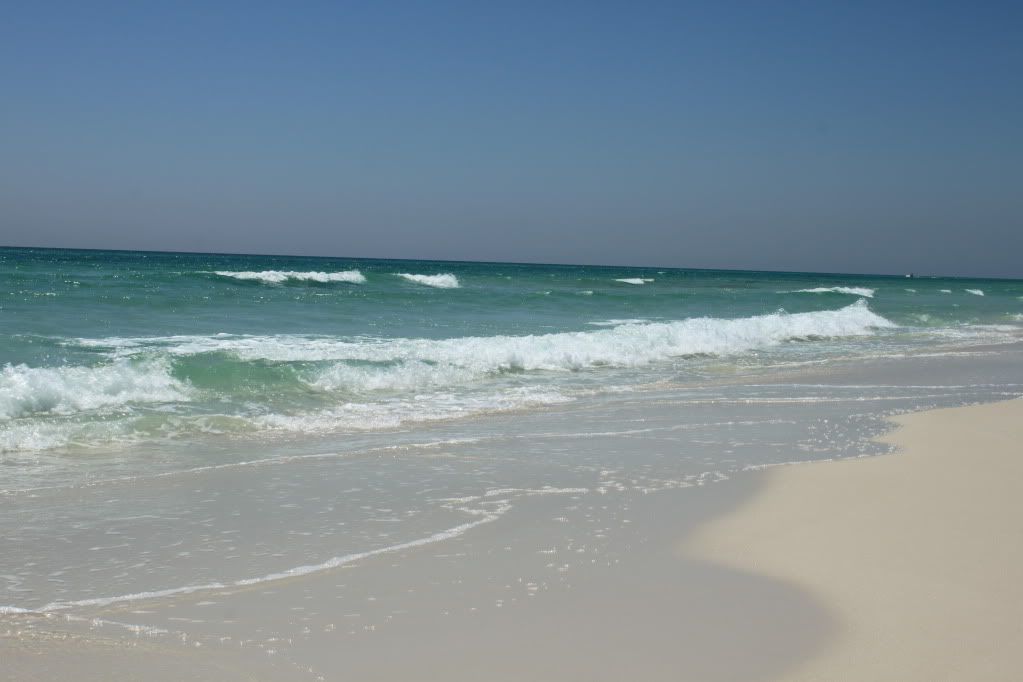 #13 Nightime bike rides and walks on the beach with my One and Only under the glow of the sliver moon
#14 Early morning fog inviting your mind to "finish this picture in your head"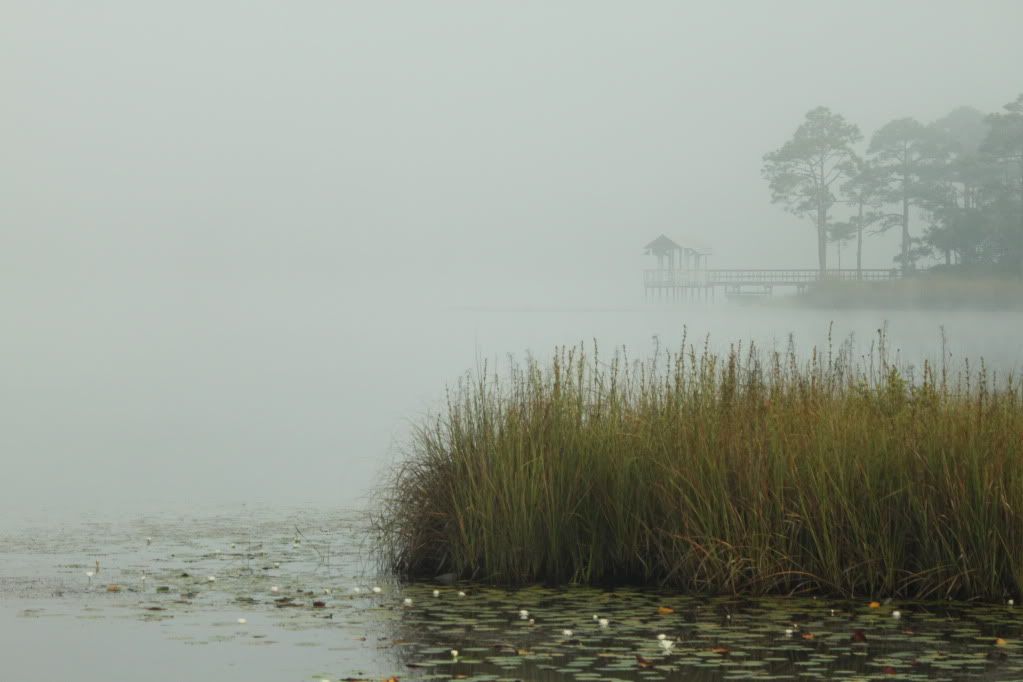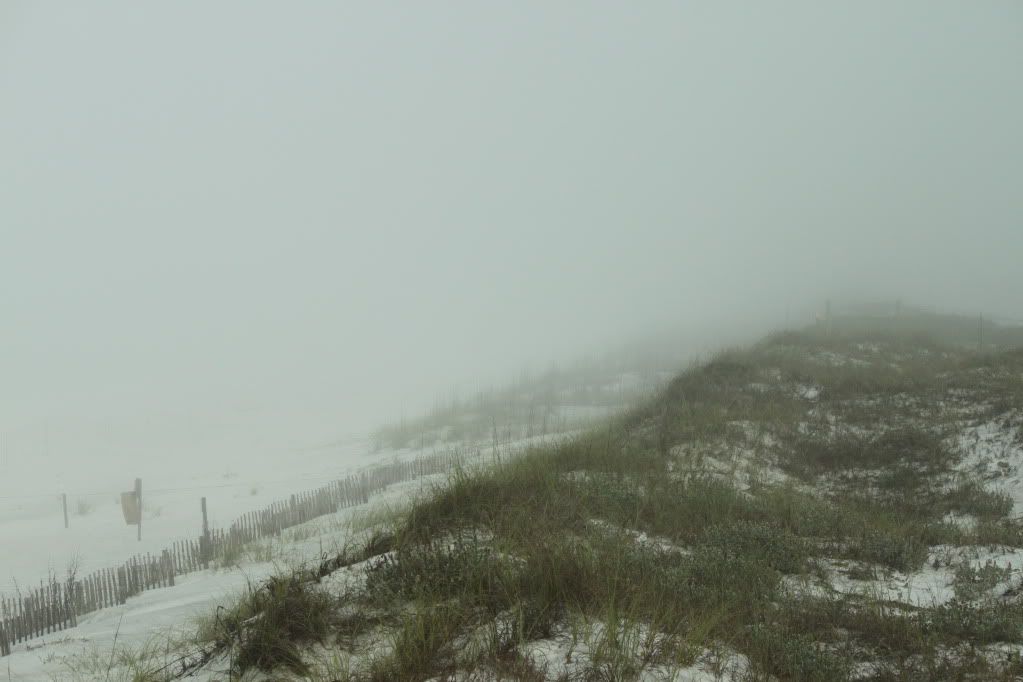 #15 Proud, colorful flowers dancing in the fog while soaking up a morning drink from nearby sprinklers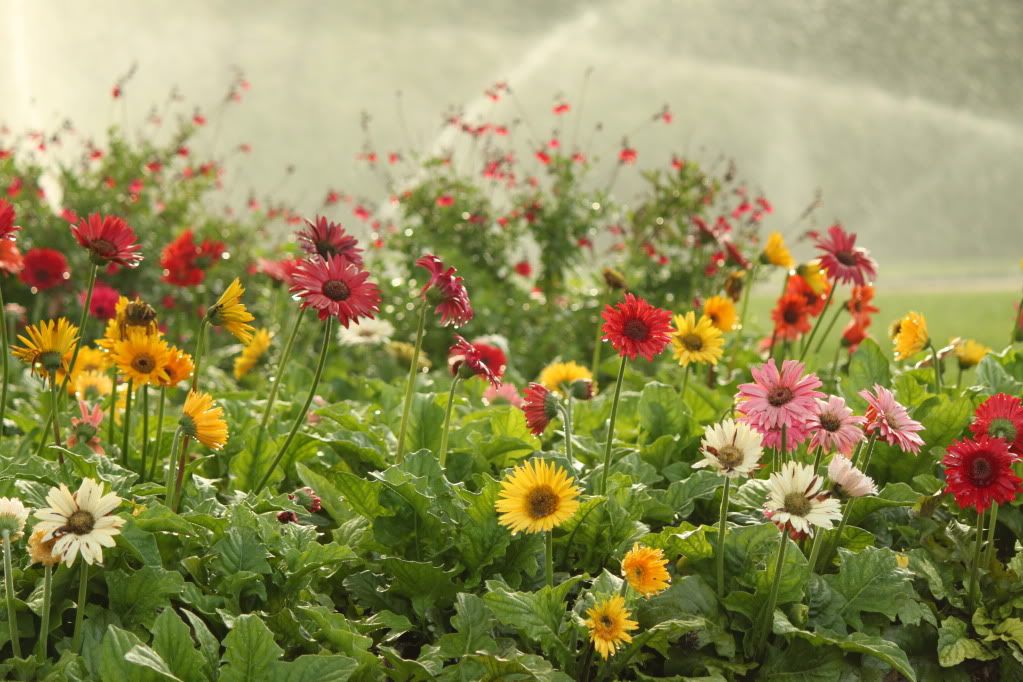 #16 Big, melt-in-your-mouth chocolate chip cookies
(Note - These were cookies I made a few months ago - I didn't take a picture of the ones we had in Florida!)
#18 Starting the day off with a date with my Beloved at 7:30am over a warm Modica Market muffin
#21 Sandy baby toes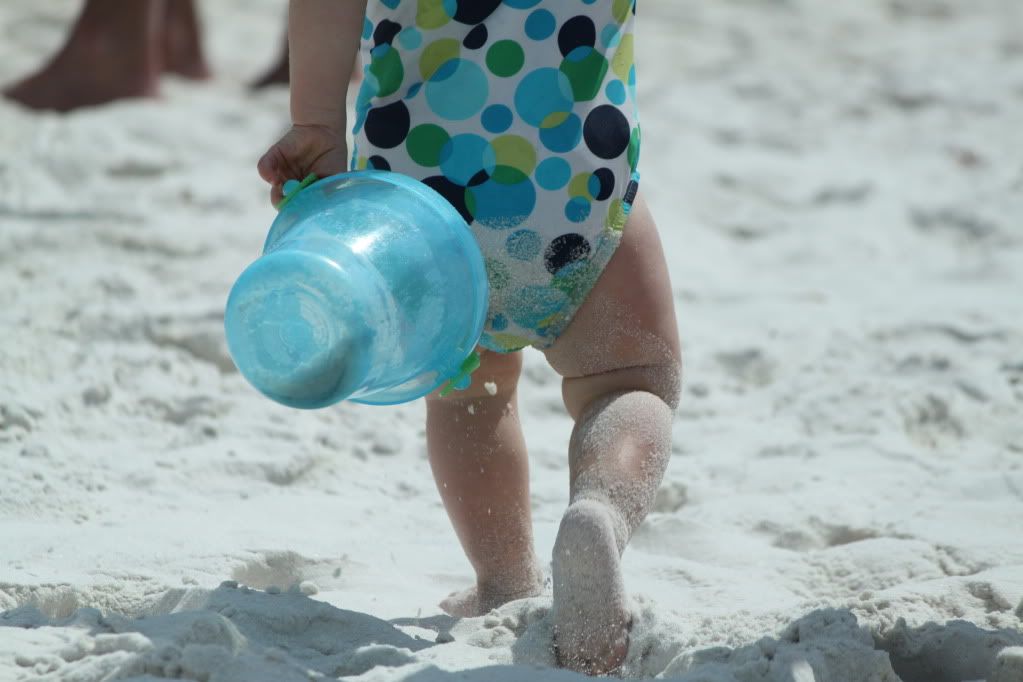 #22 Riding bikes and walking to get anywhere I could possibly want to go!
#28 Celebrating 16 months with our little miracle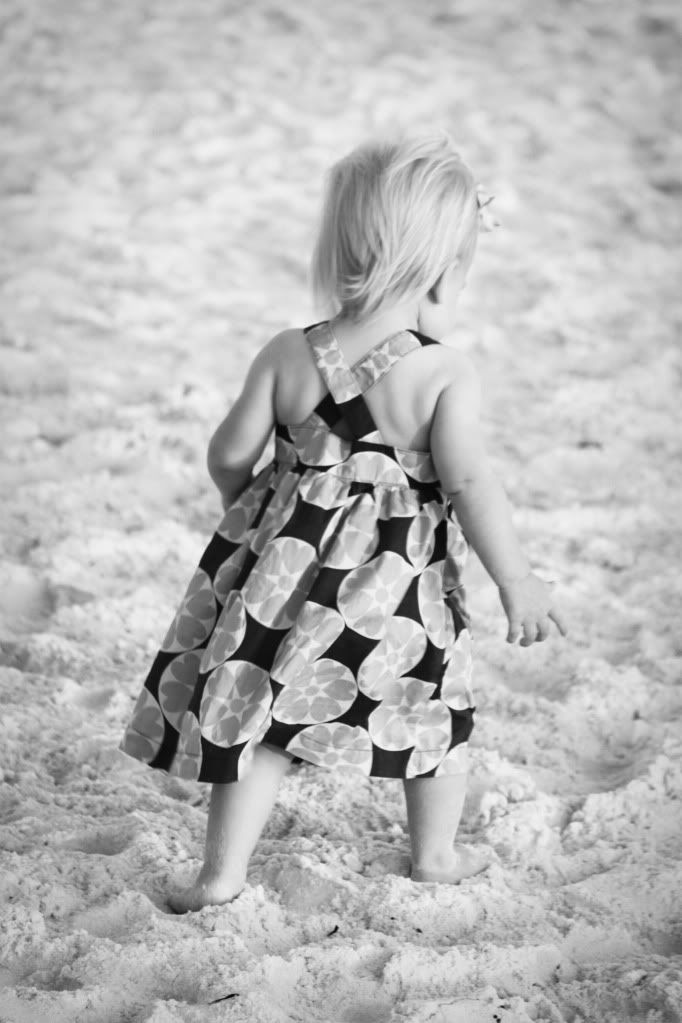 # 29 Spending every moment of the day together as a family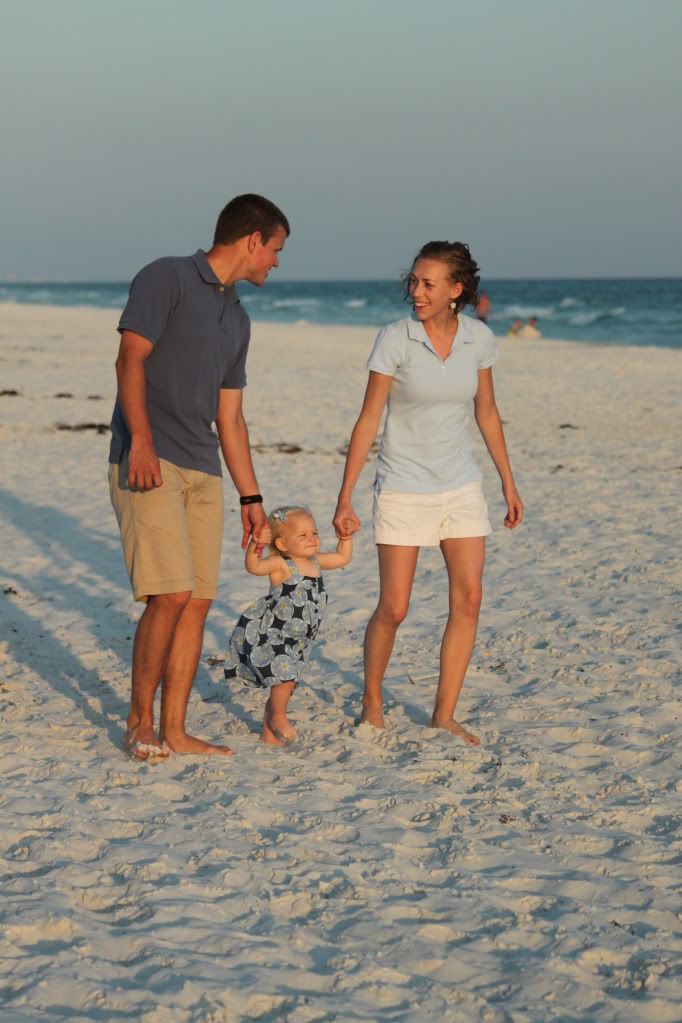 A precious reminder of how dearly we are loved by God...
"Every desirable and beneficial gift comes out of heaven. The gifts are rivers of light cascading down from the Father of Light."
-James 1:17 (The Message)