"I have come to believe that 'the glow' of a pregnant woman comes entirely from the presence of God. God does not begin the work of creating and then leave. I believe that He remains and indwells the heart, soul, and body of a woman with extra measure of His presence. Every woman is visited by the Creator God as He quietly performs the miracle of life. And like the city on a hill, the light of the Father cannot be hidden.
...This season will pass quickly, and the blessing that awaits you is breathtaking.
Drink deeply from these days...pray without ceasing...and marvel."
-Prayers for Expectant Mothers by Angela Thomas Guffey
I only cried tears of sorrow once the months following Addison's birth. I clearly remember the night. She was less than a week old. Our new family of three was cuddled close together on a cold, winter's night as we rested before bed. We were tired, but My Hero and I were in amazement of our beautiful, sleeping miracle. She was finally here, finally in our arms, safe and sound. I looked across our room to a framed set of 4 pictures, photos my sister had taken when my rounded belly proudly displayed the newest of new life growing within me. Without any thought, tears began cascading down my face. "I wish I was still pregnant," I confessed to My Hero as I began to ache on the inside. I loved the complete oneness my daughter and I shared while I was pregnant. I loved having her all to myself, safely tucked away from the dangers of this world. I loved feeling her every movement, wondering if that was a knee, an elbow, a foot or a hand. I loved the responsibility I had to eat right and exercise so that I could rest assured knowing I did my part to give her the healthiest start possible. I loved how beautiful I felt in my husband's eyes. I loved the incredible purpose my life had during that time. I loved being able to take her everywhere with me. I loved knowing that without me, this miracle would not exist or survive. I loved resting my hand on my bulging baby bump, praying over the newest of new life. I loved being pregnant.
And then, 6 hours after the first twinge of labor pains signaled the fast-approaching moment I had been dreaming of, I was no longer pregnant.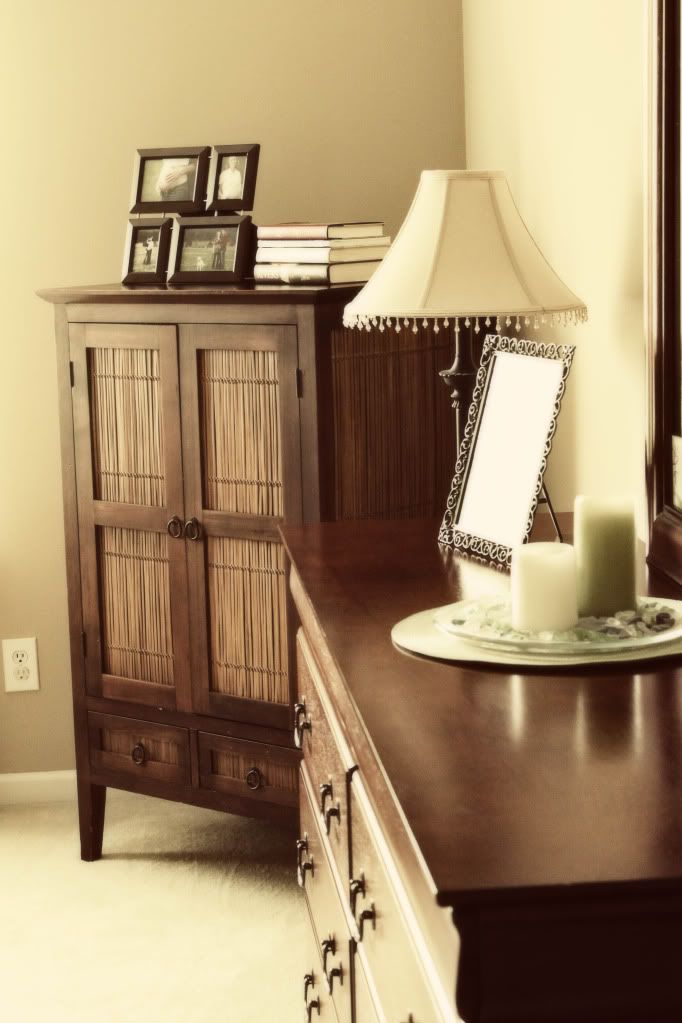 I would later read these words from Ann Voskamp, mother of six, in
this post.
"Sometimes I catch myself, this laying a hand on my flatness, over that still cavity. Sometimes I can feel the pulse of ache's howl. A woman's body is hollowed out to create. Her soul made to knit in the private spaces. And so the longings come, these yearnings to fill, to carry, to deliver."
I later realized that is how I felt - empty and lifeless.


But then I looked away from the pictures and allowed my eyes to rest on my tiny, sleeping baby girl, wrapped snugly in a pink blanket and my tears transformed into tears of joy. Sorrow-filled tears that trickled like raindrops were replaced with a rushing waterfall of tears bursting with all the happiness and gratitude I could have possibly felt in one moment. She was so fresh, so innocent, so dependent, so perfect. The moment she was born and we saw her for the first time, an intense, indescribable love captured us and bonded the 3 of us together in a way I cannot understand. She was beautiful, healthy, and whole...God's handiwork revealed for the world to marvel at. I sank deep into the truth that her life had a far greater purpose in my arms than inside of me and my trust in God deepened as I knew that He would care for her in this world. My husband could finally hold, kiss, gaze at, and cradle his baby that he had felt move from the outside for so long. Their relationship could begin growing into a deeper connection. To this day, there is still something about my strong man with our precious daughter that makes my heart melt. Yes, being pregnant was a fleeting, miraculous time that went by all too quickly. However, after that brief moment of reminiscing, I would never desire for her to be anywhere but cradled in our arms, right where she belongs.
---------------------------------------------------
And as I sit here and write this, m
y emptiness is no longer and I am once again showing the first stages of fullness, roundness, and blossoming life. A

brand new life

that has been

given to us by our Father in Heaven
.
We are humbled and overly grateful for the amazing gift He has chosen to place in our lives, no matter whether we have a few short weeks or many years with our child. Losing our second baby to a miscarriage this summer was one of the most heart-wrenching experiences we've ever gone through. Now, more so than ever, we are grateful for each and every day and we trust that God's plan is perfect. How thankful we are for the time we have already been given knowing that our baby's heart is beating and he or she is growing.
"Praise the Lord, O my soul; all my inmost being, praise his holy name."
-Psalm 103:1

---------------------------------------------------
I am beyond excited to go through this pregnancy in light of
eucharisteo
. I am slowing down,
being still
, and drinking deeply from these fleeting days. The peace I feel is all-consuming. I cannot hide my smile every time I touch my swollen stomach or catch a glimpse of myself in the mirror as I allow my mind to dwell on the fact that God is knitting our precious child together in me. I rest in Him and marvel at the works of His hand.
And this little girl, now the big one, the girl that made me a Mommy....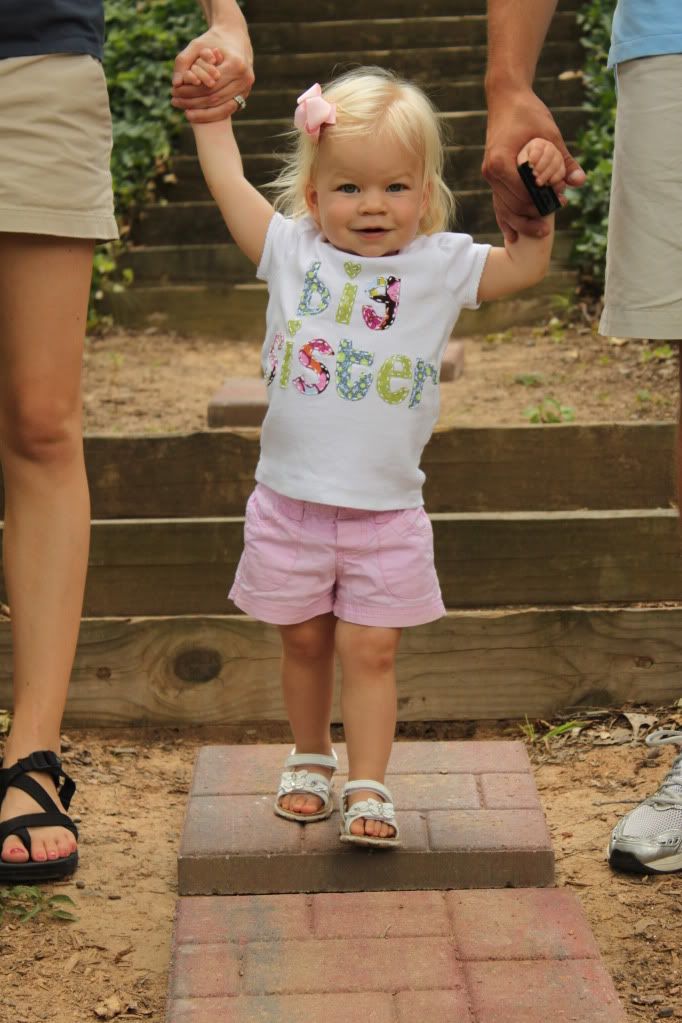 (photo taken this summer)
she is going to be the best big sister! She is so compassionate, loving, gentle, and motherly when she is around babies.
I am so excited to give her a childhood playmate and hopefully a lifelong best friend. My heart swells with joy as I think about her loving and helping me care for her younger brother or sister.
I feel a twinge of sadness intermingled with the joy, for we are counting down the months until it is no longer just the three of us. So we are doing what we always do, making the most of each moment and spending all of our time together. I do have a feeling, though, that the best is yet to be!
-------------------------------------------
I am overwhelmed with thankfulness....
642. The sweet, exciting thoughts about the little one forming in me at this very minute. I can't stop thinking about this tiny miracle!
643. Finally getting in bed. Creating a new life is exhausting!
644. Re-reading pregnancy books
645. Dreaming about whether or not we will have another daughter or our first son. Will Addison have a brother or sister?
646. Feeling like my life has an even greater purpose and importance right now.