The two of us were sitting on the carpet, surrounded by her multi-colored wooden blocks and chunky alphabet board books. We were building tower after tower, an activity that we re-visit multiple times a day. I saw out of the corner of my eye that she had built a tall tower for her little 17 month old hands. I heard, "MOMMY!!!! MOMMY!! WOW MOMMY WOW!!!!!! YAY!!!!" Her squeals of delight are contagious and my usual response is to share her joy by encouraging and celebrating with her as we attempt to make the tower gain height by adding another block. If we are successful, the same round of celebration happens all over again. If the blocks tumble to the floor, we say "ohhhhhh nooooooo" in unison and begin our mission of constructing the highest possible tower again.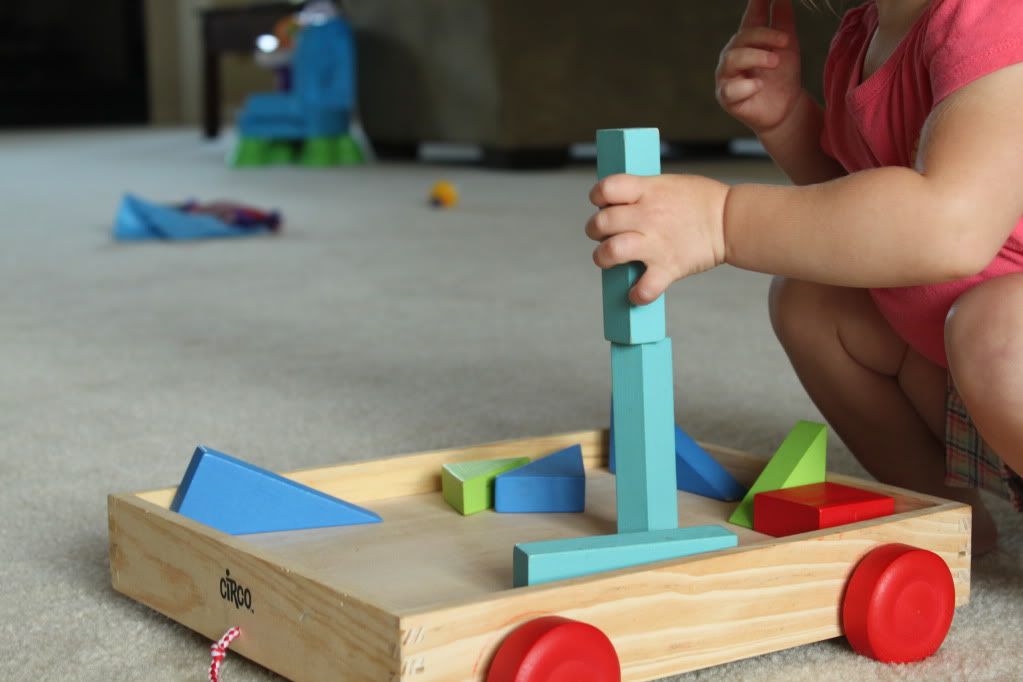 But this time was a little different.
Instead of my usual celebration, I just sat there, lost in thought...
did I take the chicken out of the freezer for dinner tonight? Did I write a response to that email? Were the library books due today? I can't believe I need to dust again. I need to do the budget. I have to plan for tutoring. Yet again, I need to go to the grocery store to buy milk, what else do we need?
All the while, her sweet little voice continued to grow with intensity, excitement, but with a twinge of frustration as well, "MOMMY!!!! MOMMY!! WOW MOMMY WOW!!!!!! YAY!!!!!"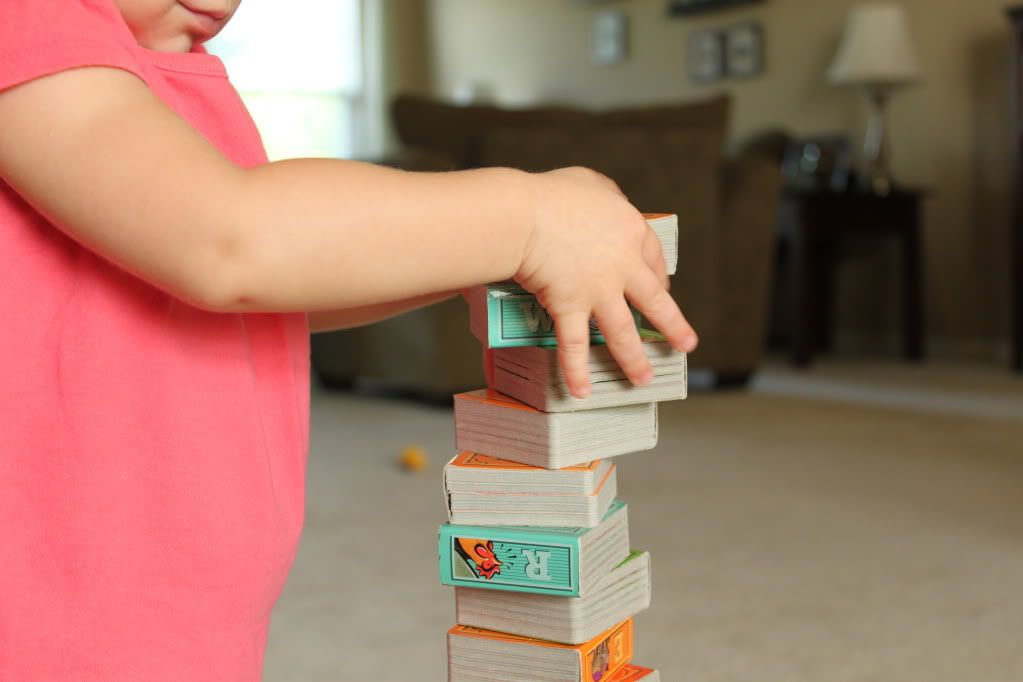 My mind returned to the here and now, saddened that I had been ignoring her in a moment when she needed me, when she wanted my approval and encouragement. I quickly joined in her celebration, "Great job Sweetie! Look how tall that is! WOW!!" And we continued to build towers, block after block. She didn't miss a beat and acted like I hadn't disappointed her, but I was disappointed with myself and I decided from then on to be completely present in the present. Yes, all those other things on my mental "to do" list needed to be done, but not in that moment.
I remembered what I had read in
One Thousand Gifts,
"Wherever you are, be all there."
Without realizing it, I began to take note of the small things. I noticed how how careful and steady her 17 month old hands were becoming. The baby rolls have disappeared and her fingers are slender, graceful, purposeful, and under control. I studied her face, the little furrow in her brow and cock of her mouth, as she used all of her might to be slow and cautious while gently placing one block on top of another. I observed her mind at work and realized that she understands it is best to use a smaller, lighter block if the tower is beginning to wobble and sway. She is smart. She is careful. She is a hard-worker. She is growing up right before my eyes. I don't want to miss a moment.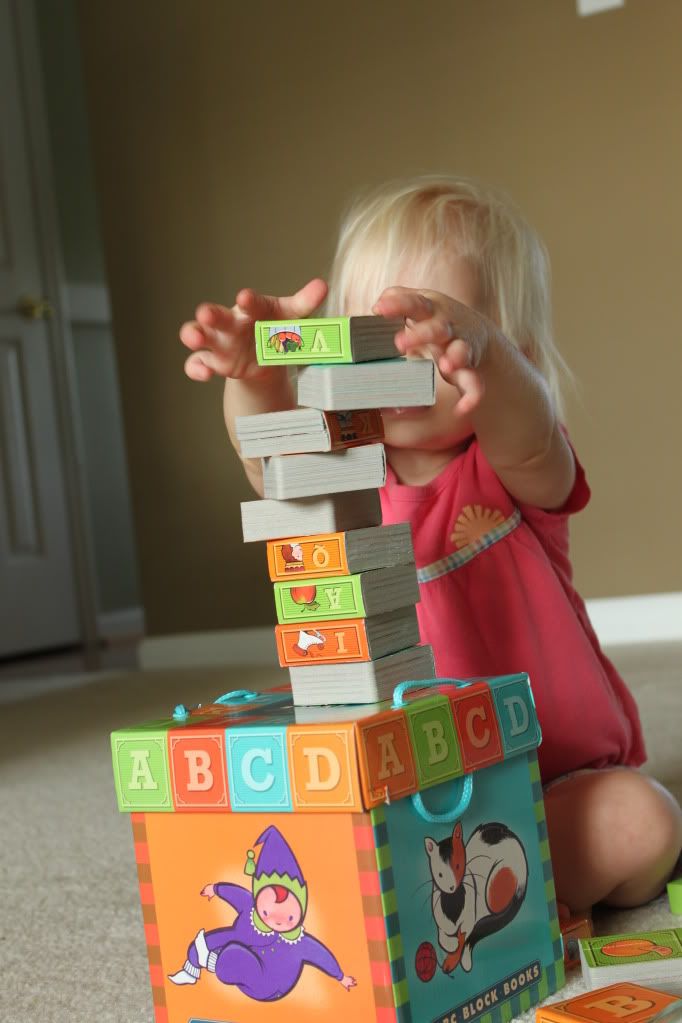 Later, I would be reminded of Ann Voskamp's words, "Don't I always have the choice to be fully attentive? Simplicity is ultimately a matter of focus.
Eucharisteo, eucharisteo.
That keeps the focus simple - sacred." In her wisdom, Ann reminds her readers that God is the present. His very name is
I AM
.
She continues, "Giving thanks for one thousand things is ultimately an invitation to slow time down with weight of full attention." And later, " 'Wherever you are, be all there' is only possible in the posture of
eucharisteo
.
I want to slow down and taste life, give thanks, and see God."
In light of all this, I am learning to stay in the present as I concentrate on
I AM and the gifts I would have missed if I was distracted. There is a time when I need to do the budget and go grocery shopping (and be fully attentive as I do those tasks), but it is not when my daughter needs my encouragement and focused attention. Nor is it when
you take your children to the playground.
When she is 18 years old and we are packing up the car to drive her to college, I want to think back on the years she was all ours with the confident assurance that I made the most of each moment we were given. I got down on the floor and played with her, cheered her on, talked with her, listened to her, read to her, and was there for her at every turn and straightaway. All the while, I opened gifts that could have been overlooked and our lives have become richer and more aware of God's presence as a result.
One final thought. I wish I had read
One Thousand Gifts
and applied this principle while I was teaching, especially those last couple of months from March until May when Addison was a newborn and I had to be apart from her. My physical body was at school, but my heart and mind were longing to be home with my sweet firstborn. Had I focused my energy and thoughts on where I was in that moment (school), my attitude would have been more upbeat and I would have given my all in each and every lesson I taught. Missing your baby and aching to be with her is normal and expected, but dwelling on it is not healthy, nor is it a good reflection of Jesus. Maybe you're in a season right now that is far from anything you'd choose to go through. You are there for a purpose and God is with you. In the meantime, remember: "
wherever
you are, be all there."
----------------------------------------------------
Recent gifts I've found as I constantly remind myself of the life-changing principle "wherever you are, be all there."
185. Her adorable little pony tail that is just long enough for gravity to pull it downwards
187. Freshly cut grass by my hardworking husband
197. A dark, rainy morning that calls for quiet games to be played indoors
200. Slowing eating juicy summer fruits - blueberries, strawberries, cherries, and watermelon
205. Pushing myself to walk farther than I wanted to and the satisfaction and energy I felt as a result
206. Seeing a breath-taking sunset out the window. Stopping to gaze a moment longer at the beauty. Getting my camera. Snapping shot after shot while the golds transformed from yellow to pink to purple to darkness. Waiting to go inside until the last glimpses of light were replaced by twinkling fireflies. Standing in awe of our Creator.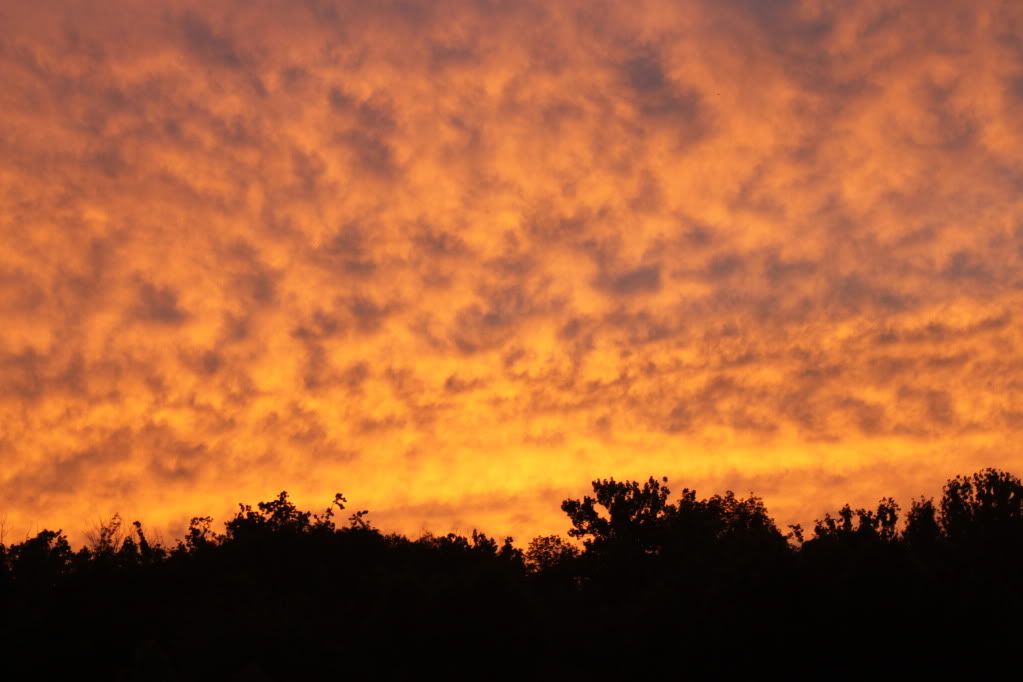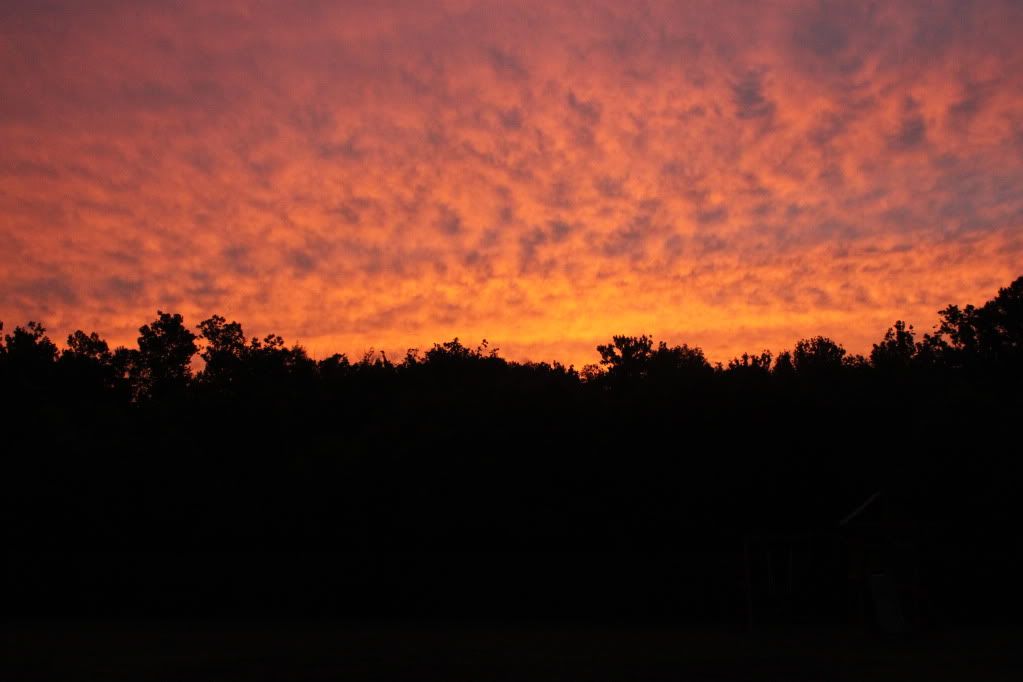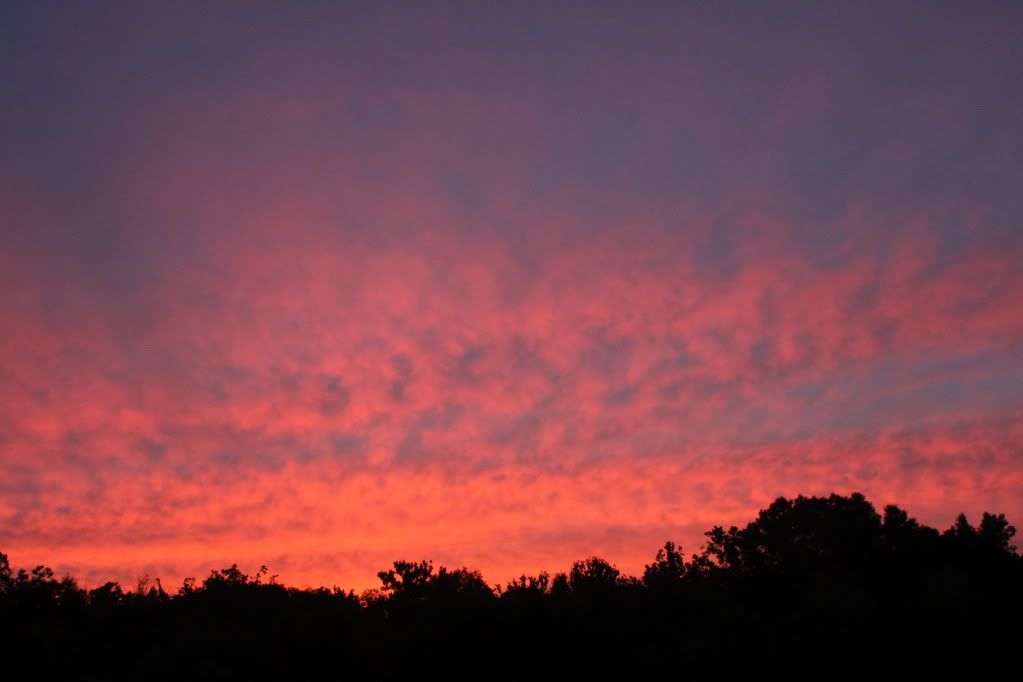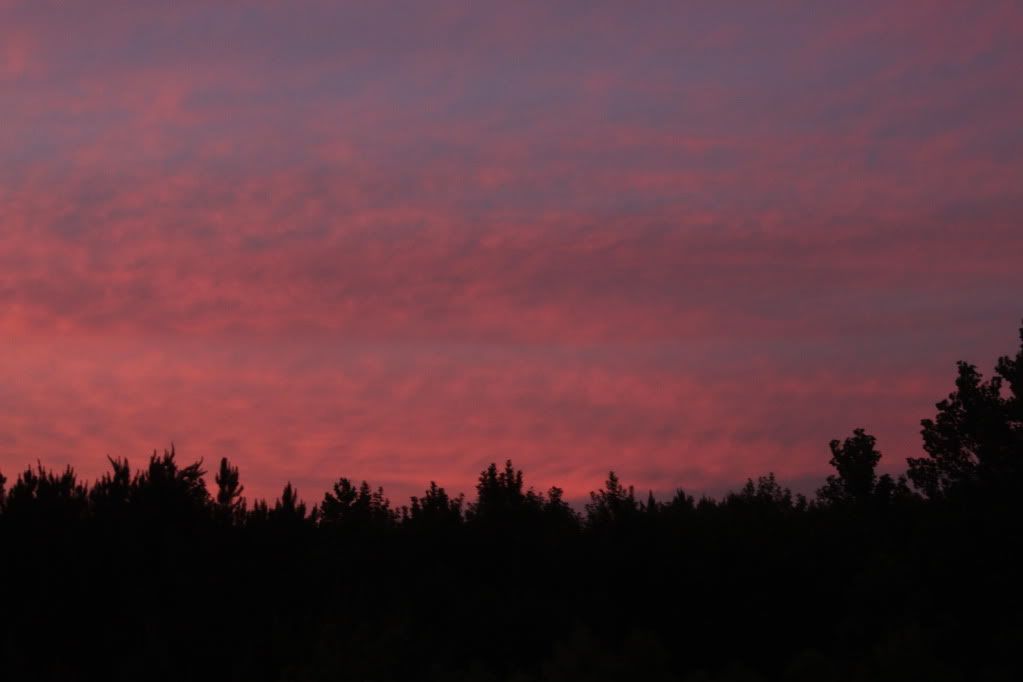 209. The way she says "all better" - "aw-bet-tah"
210. How she chews with her mouth closed all the time
212. Picking our first ripe tomato of the year!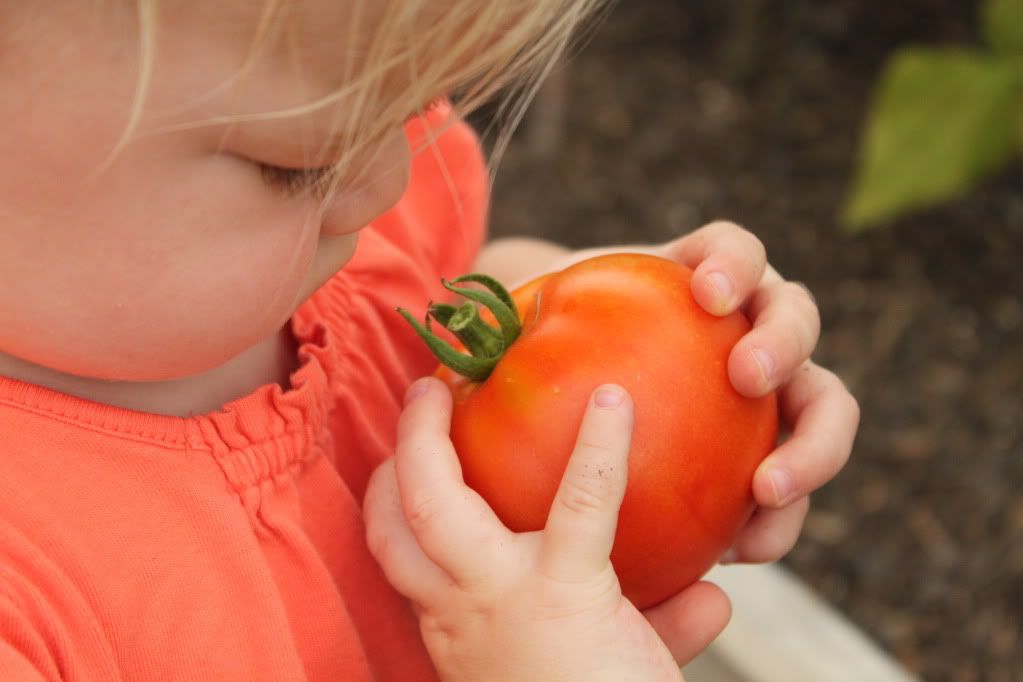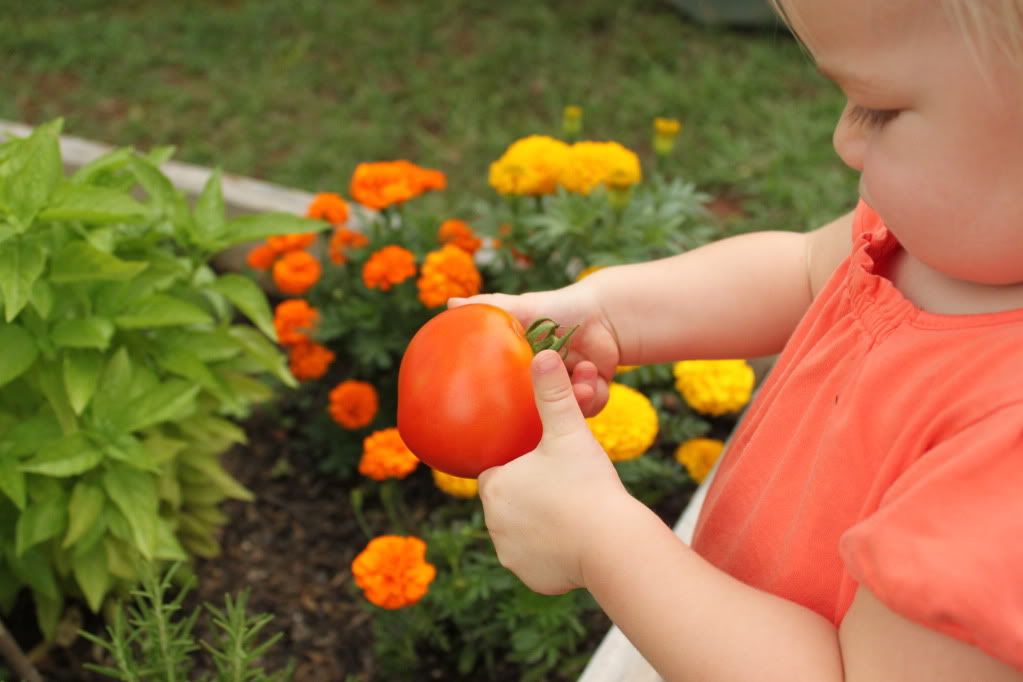 213. Watching an afternoon thunderstorm simmer in the sky as I think about how powerful God is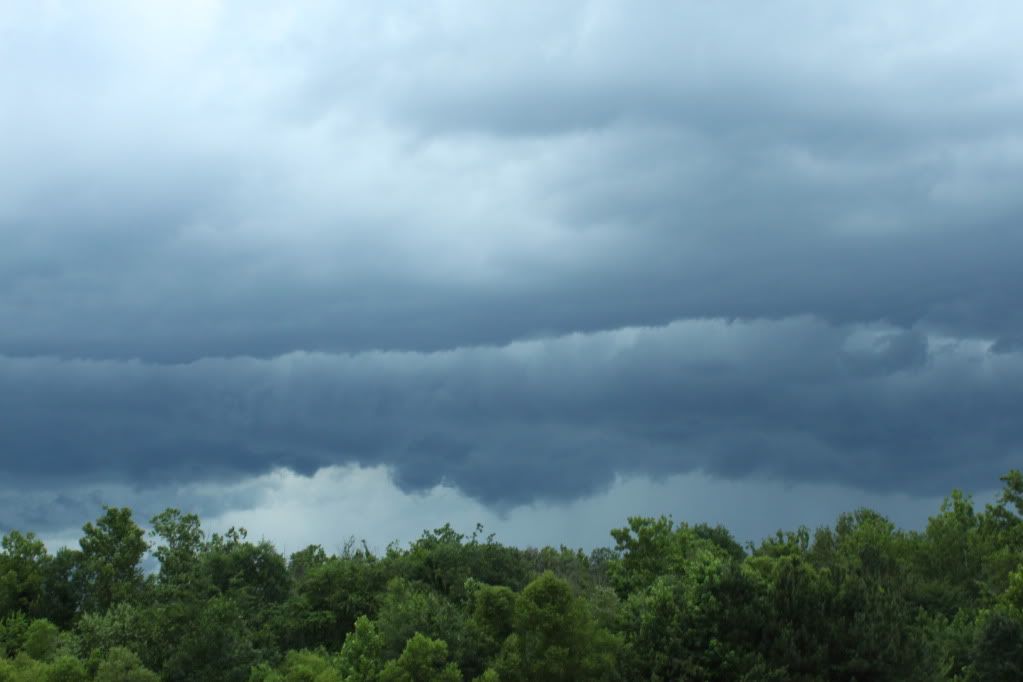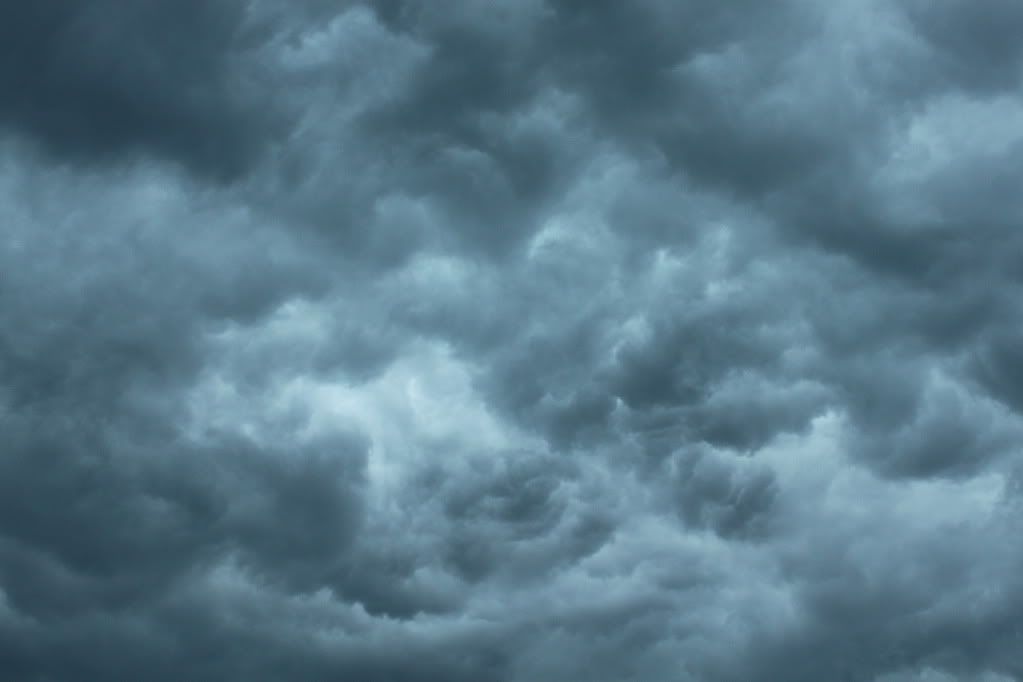 214. My Hero's safe arrival home after 48 hours away.
228. Finding fulfillment and a clearer mind as I complete whatever I am doing with excellence as I focus on Who I am serving while being present in the present